Small Business Saturday - until December 14th!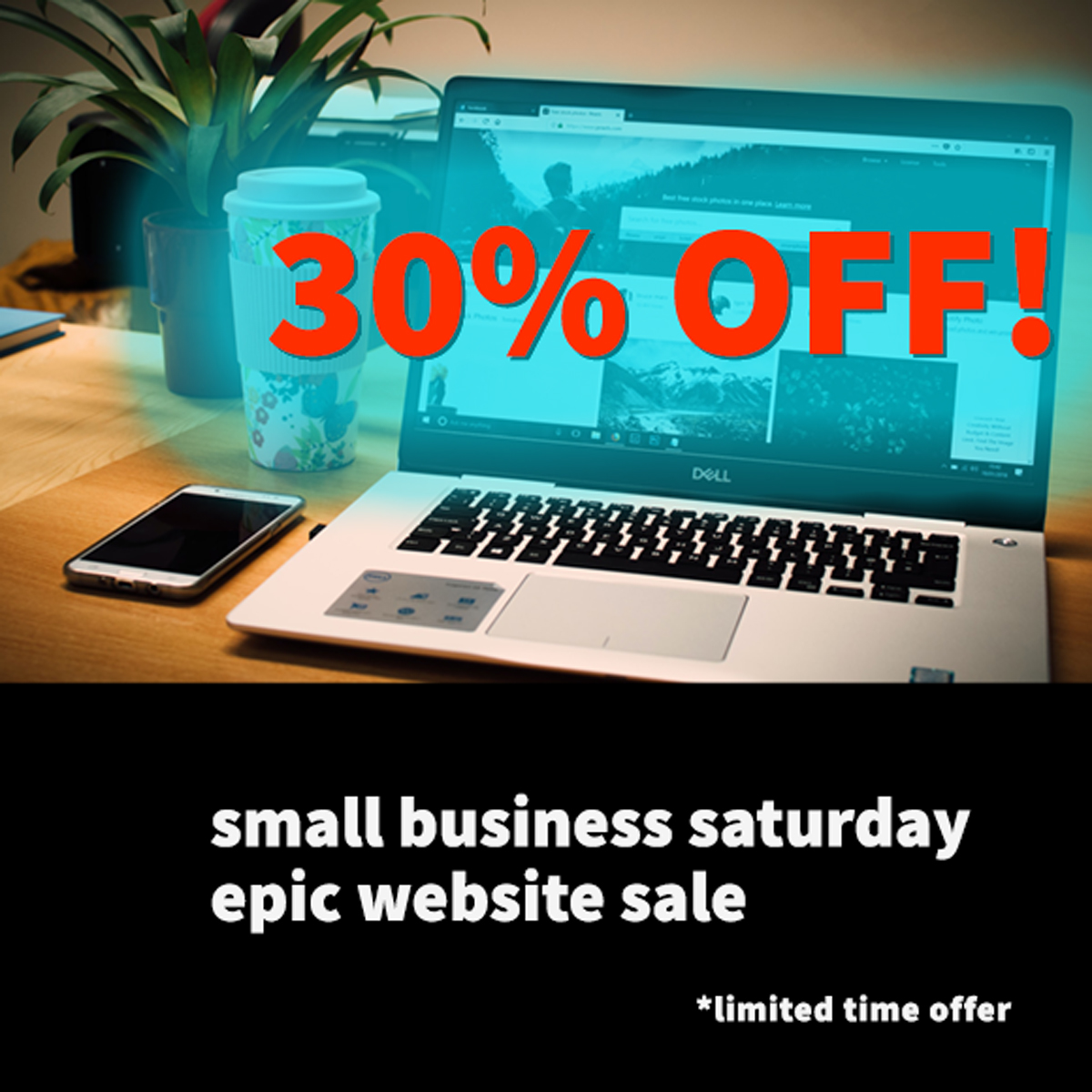 Buy Small!
Celebrating Small Business Saturday through December 14, with an epic 30% OFF for any website design, large or small (excludes hosting fees).
Limited time offer, so act now and get in touch by December 14, 2021!
Want more information first?
If you'd like more information before submitting a project, contact us through the simplified form on our contact page, or just call. We're always delighted to speak with you and we're happy to help.
Contact Us - Simplified