Happy Holidays!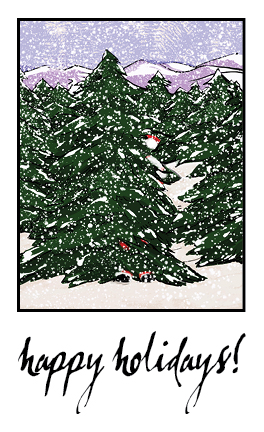 Wishing you and yours the very best for a brilliant New Year!
---
Sign up for my Art Newsletter
If you'd like to stay informed about workshops, sales, shows and the Golden Dragonfly Academy for Art, the best place for now is my art newsletter.
I don't flood your inbox, but I will keep you informed. I never sell or share your email address or any other contact information with anyone else, and you can unsubscribe at any time.