How We Can Gain Superpowers With Plein Air Painting and Travel Sketchbooks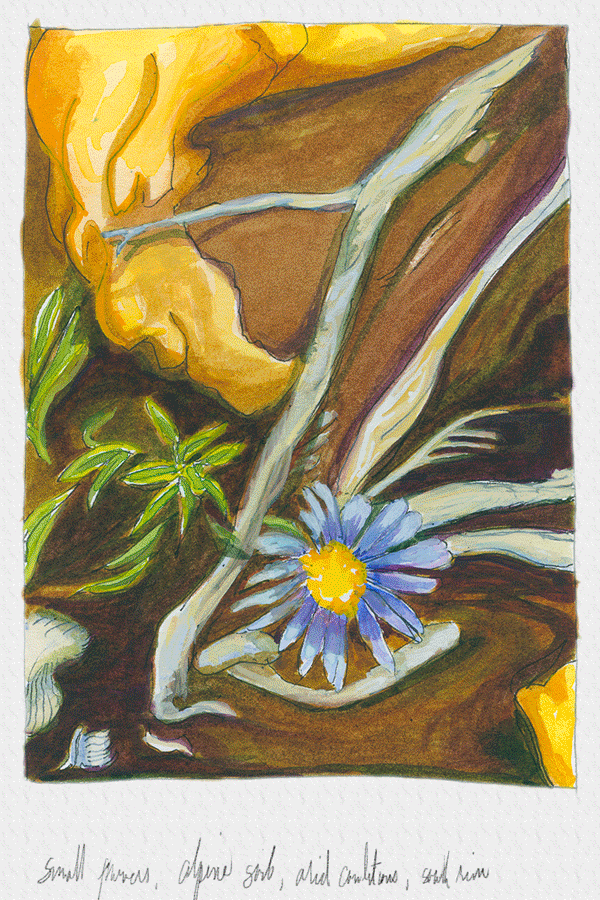 Plein air painting and travel sketchbooks put us in the moment.
The value of being in the moment is the true and authentic experience it gives us. Many wise persons have already written about being present, so I'll get to the point.

When we're in the moment, we're in a place without judgment, fear, expectations or other distractions. We're observing, not analyzing. There's no question that this state of being present creates joy.
For artists, being present goes beyond experiencing more ease and calm. It allows us to be completely inside the experience of the world we live in, with no filters. It opens our perceptions so we can see our world from different perspectives.
This state of being present offers us transformative experiences that change our lives. It opens a pathway so we can share those experiences with others. These are the superpowers we get as we practice.
It's like looking into the raw material of the universe, where nothing is yet formed but is waiting to be. Out of this unformed material, we can shape something new - images and objects that move people in some way.
---
Stay In Touch
If you're on Facebook, check out my Art and the Studio group for conversations and dialog about the making of art.
---
Hey, Artists!
Would you like to create real income from sharing what you know while traveling to places you want to experience? Check out the Golden Dragonfly Traveling Academy for Art. It's a special kind of place where you can create and sell your own workshops or retreats.
Grow your audience, see the world! For artists and art lovers who love to travel
---
If you'd like to stay informed about workshops, retreats, sales and shows, the best place is my art newsletter.
I don't flood your inbox, but I will keep you informed. I never sell or share your email address or any other contact information with anyone else, and you can unsubscribe at any time.