Come for Plein Air Painting - Oregon Coast, May 2023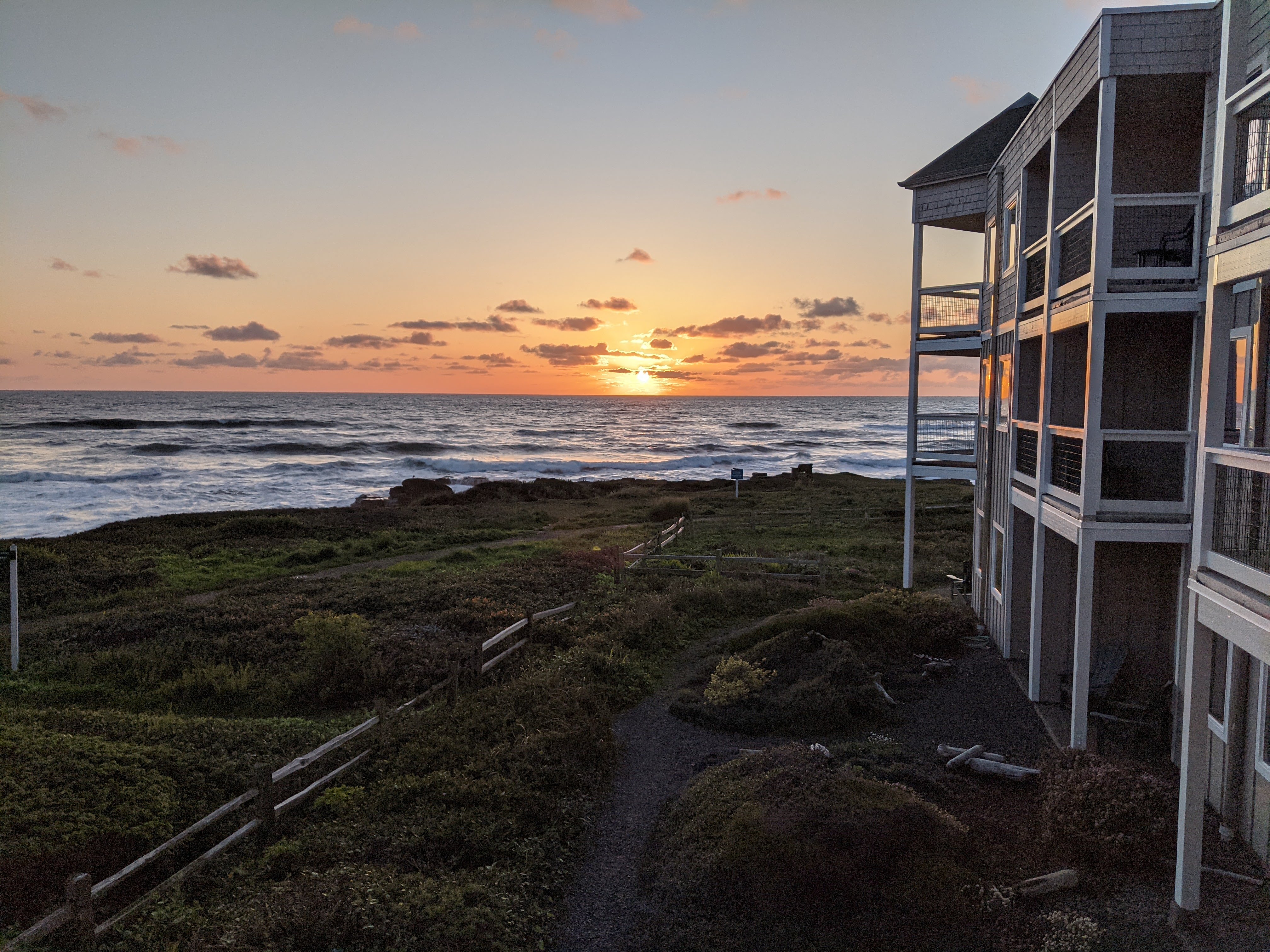 Retreat and Workshop
Come paint your heart out in May 2023. This mid-section of the Oregon Coast has wonderful access to tidepools, coastal forest hikes, beachcombing, and much more. Your room is steps away from the famous 804 Trail, with wonderful step-out areas and views for setting up an easel.
Coming to the Oregon Coast, May 11-14, 2023
Maybe you've heard about the drama and diverse seascapes of Oregon's coastline.
Come for 4 days and 3 nights (Thursday - Sunday) to experience and paint some of Oregon's legendary coastal treasures.
All Experience Levels welcome
This workshop combines plein air technique with studio technique. We'll take a dive into the deeper hidden areas where you can find your unique voice and true expression.
Painting What You Actually See - as a painter sees
Improving Your Brushwork
Color Mixing
Finding Edges To Key Your Composition
How To Move From Painting What You See, to Painting What You Feel
Listening To Your Feelings While You Paint
How Art Gets Better When Driven by Strong Emotions
Moving From Technical Skill to Your Unique Inspirations
You're also welcome to join us and paint on your own
What's Included
I have rooms reserved at a special price, at the beautiful Overleaf Lodge in Yachats, Oregon. All rooms have a beach view, and either a balcony or patio and direct beach entry. Rooms include breakfast.
See the workshop registration page for more details on alternate lodgings, the workshop space and more.
Box lunches and one evening meal are included in the workshop price.
What is Gouache?
Gouache is a water-soluble medium similar to watercolor, but toothier and opaque (so you can paint light colors over dark colors!). Gouache is a wonderfully flexible medium that allows for transparency and a wide range of texture possibilities.

---
Stay In Touch
If you're on Facebook, check out my Art and the Studio group for conversations and dialog about the making of art.
---
Hey, Artists!
Would you like to create real income from sharing what you know while traveling to places you want to experience? Check out the Golden Dragonfly Traveling Academy for Art. It's a special kind of place where you can create and sell your own workshops or retreats.
Grow your audience, see the world! For artists and art lovers who love to travel
---
If you'd like to stay informed about workshops, retreats, sales and shows, the best place is my art newsletter.
I don't flood your inbox, but I will keep you informed. I never sell or share your email address or any other contact information with anyone else, and you can unsubscribe at any time.