Yachats, Oregon - From the Beach

Summer & Fall - Plein Air Workshops
Using Gouache
Two of this year's workshops are on the calendar on the Oregon Coast: one in May 2022, and one September/October 2022. Come paint, rejuvenate and have a cuppa!
We have lodgings reserved for you to book at the beautiful Overleaf Lodge in Yachats, Oregon, right on the ocean. It's a glorious place to stay. Every room has a view and either a deck or a small patio that opens up to the 804 Trail overlooking the beach.
This part of the coast has some extraordinary forest hikes and diversity of beaches.
---
The June workshop is in the amazing and equally dramatic Lower Crooked River Canyon & Caldera, in the high desert of Oregon. The canyon is truly breathtaking. Lodgings are reserved at the Country Inn by Radisson in Prineville.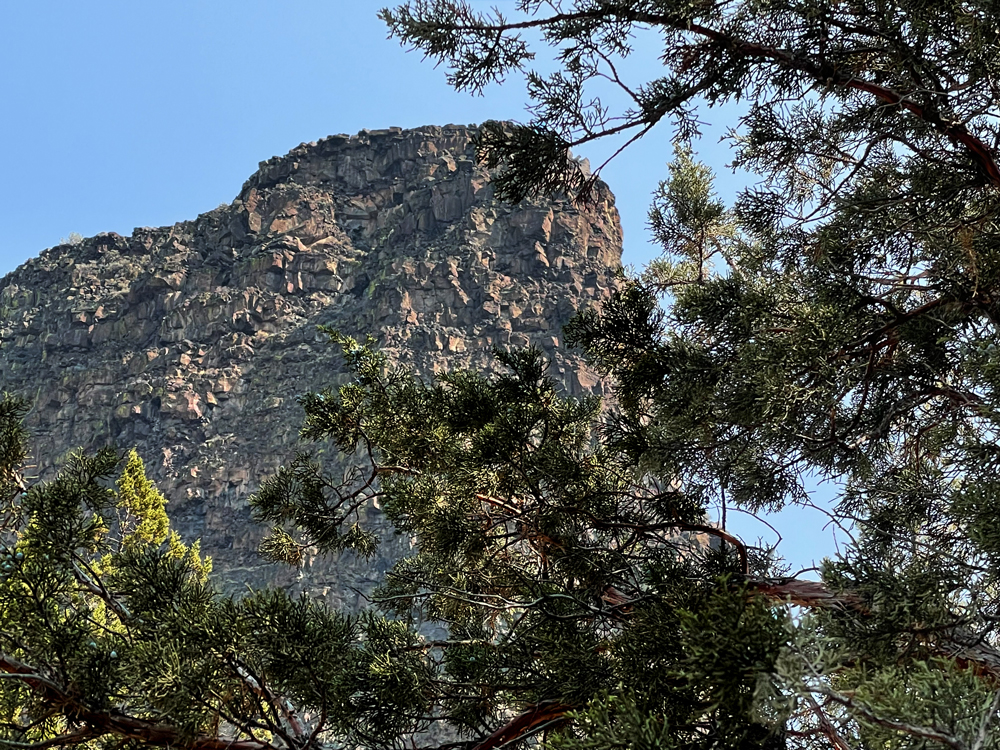 About the Workshops
I present a teaching session every day. Each day focuses on a topic: color mastery | composition | exploring the medium of gouache.
All experience levels welcome, whether you're just beginning or wish to expand your current practice.
I'll be doing demos daily, and will be available for individual instruction right at your easel if requested.
Just want the retreat? You can skip the teaching session and simply paint. Ask me about pricing discounts if you want a retreat but not the instruction.
Lunches are included in all package prices, and one evening meal. Breakfasts are included if you're staying at the Radisson in Prineville or the Overleaf Lodge at the coast.
Local transportation is provided for the June workshop.
Non-painting partners are also welcome for a deep discount. Please inquire.
Flights
May & September Coast Workshops
You can fly into either PDX (Portland) or EUG (Eugene) for the coast workshops. You'll want to rent a car to get to Yachats on the coast. It's about 3.5 hrs from PDX, and 1.75 hrs from EUG.
June High Desert Workshop
You can fly into RDM (Redmond), or PDX (Portland), or EUG (Eugene) and rent a car. The drive from either airport to Prineville is about 3 hrs.
We'll provide transportation between RDM and Prineville.
SkyWest Airlines, Alaska Airlines, United, American Airlines, Southwest Airlines, Qatar Airways, Horizon Air and Aeromexico all fly non-stop to Eugene.
---
Golden Dragonfly Traveling Academy for Art
Golden Dragonfly Traveling Academy for Art is a brand new spin on an existing concept and a brand new website platform for art-travel workshops. After spending most of the pandemic lockdown time constructing and launching the website, I've been busy contacting artists everywhere who are interested in teaching in inspiring locations. I've been receiving a lot of interested inquiries. Please share with artists, travelers and art enthusiasts in your circles who might be inspired!
I guess we're all more than a little ready for going places and doing creative things with real people. For sure, it's something I love to do, and I love the idea of sharing with the world in a bigger way, so we're off and running to do just that.

I don't flood your inbox, but I will keep you informed. I never sell or share your email address or any other contact information with anyone else, and you can unsubscribe at any time.